Georgios Prodromidis - Implant Dentist
DipDS (Athens) 1998, Oral medicine (Athens) 2003, Master of Oral Medicine Implantology
GDC NO. 181548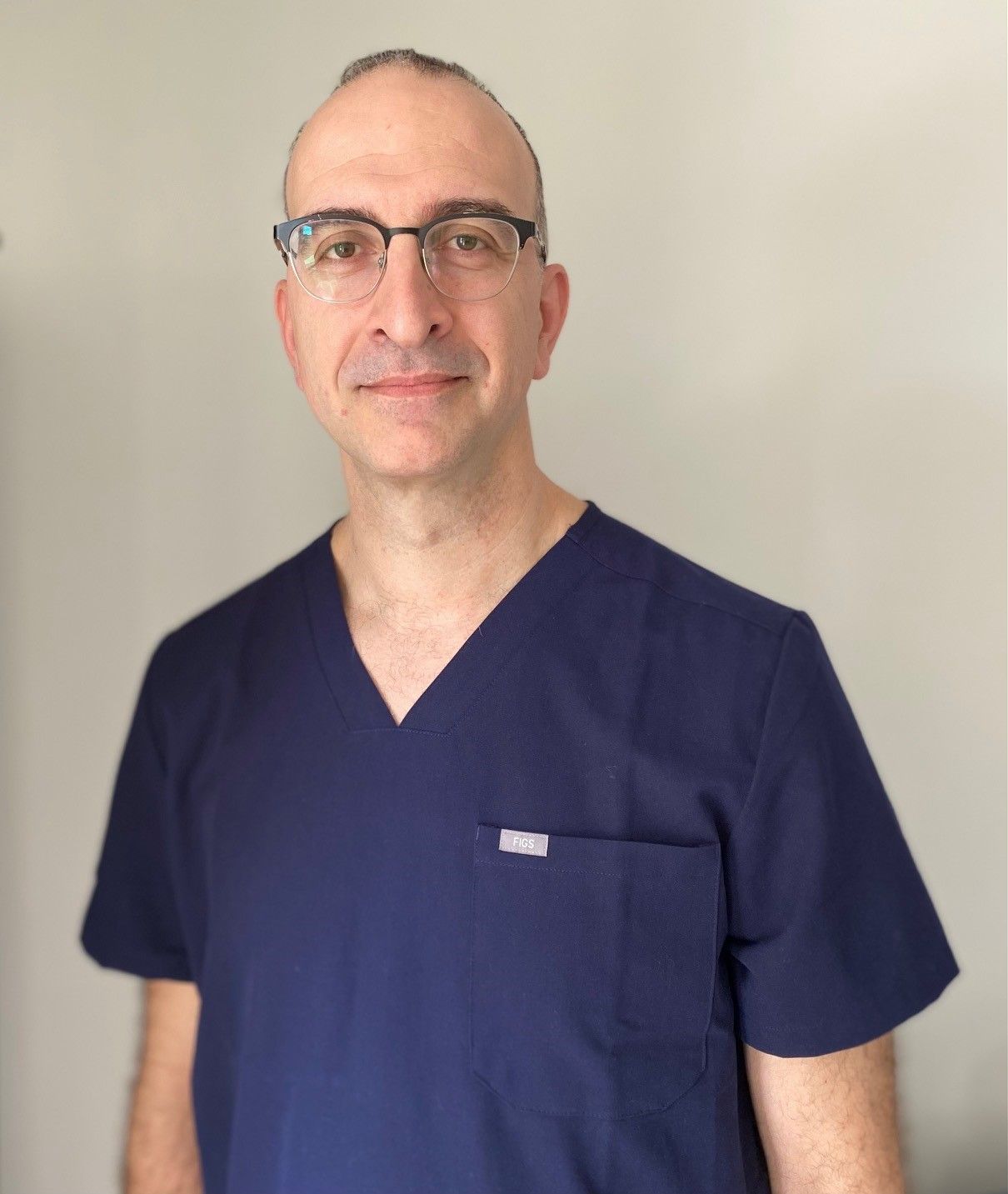 Dr George Prodromidis graduated from University of Athens (Greece) in 1997. In 1999 he was awarded with a scholarship from the States Scholarship Foundation, Athens, Greece.
He proceeded with his first master's degree in 1998 and completing it in 2001 when he was awarded with an MSc in Oral Pathobiology and clinical specialty in Oral Medicine.
After his first Master's degree he proceed completing his military service in Greek army for 14 months working as a general Dental Practitioner.
Parallel to his studies, Dr Prodromidis published several papers in Greek and International dental journals
From 2002, he opened his own private practice in the centre of Athens where he continued to treat patients until 2013.
In 2009 Dr Prodromidis obtained his second master degree in Implantology from the University of Muenster in Germany.
In 2013 he proceeded with his career in the United Kingdom and since then, he has been working in several practices, treating patients with five star reviews and testimonials.
Being a scientific mind, Dr Prodromidis his certificate in conscious sedation and pain management from Eastman dental institute (London/UK) in 2015.
Aiming toward a holistic approach when treating his patients, Dr Prodromidis is also a qualified provider of Fastbraces and Invisalign orthodontic treatments and carries out extensive cosmetic dentistry treatment plans. This allowed him, along with his surgical skills, to be able to provide highly aesthetic/cosmetic treatments.
Dr Prodromidis is conscientious hard-working and reliable dental surgeon with excellent time management skills and increased attention to detail, a confident communicator being able to relate very well to dental patients, aiming for clinical excellence in every aspect of Dentistry and in particular, in the fields of Implantology, Aesthetic dentistry, Oral surgery.
Away from dentistry, George enjoys spending time with his family and friends both in the uk and in Greece. He also partakes in both boxing and running marathons and keeps up with personal training sessions on a weekly basis.