Broken teeth
Our teeth are very strong but despite this, the stresses and strains of our everyday life can still cause them to chip, crack or break.
Common cause of these breaks can include:
Chewing on hard foods
Facial trauma following an accident
Damage from a sports injury
Untreated cavities causing the tooth to become brittle and break
Old, large amalgam fillings, where the remaining structure of the natural tooth can become brittle
Broken teeth can cause varying degrees of pain, from extremely painful, to discomfort triggered by hot or cold foods or drink, even to no signs of immediate pain. However, in order to prevent further damage or infection which could result in the loss of the tooth, it's important to book an appointment with your St Anne's Dental Practice dentist as soon as possible.
Treatment of a broken or chipped tooth will depend on how severely it is damaged. For small breaks or chips it may be possible to repair in a single visit with a simple filling or bonding. For more severe breaks, multiple visits may be required to repair the break with multiple treatments.
Treatment for fractures and broken teeth
Teeth with minor chips on the edges usually don't cause any pain or problems, but your St Anne's Dental Practice dentist will most likely repair a chip by smoothing the edge and inserting a tooth-coloured filling to prevent it from cutting your lips or tongue.
Heavily fractured and seriously broken teeth may need more complex treatment. For instance, a large cavity that causes a major fracture or break, causing pain and infection, may need root canal treatment. Cracks and breaks may expose your nerve endings, making the teeth sensitive to hot and cold air and foods.
Root canal treatment isn't always necessary if your teeth are chipped or broken, though. Where there's no pain or infection, cracks are filled and bound together with a specialised tooth cement, while a broken tooth will be fixed with a crown. Crowns are also used as part of the treatment for other types of splits and breaks, such as broken cusps, split roots/vertical breaks, split molars, and as a buttress against further cracks. If your tooth has decayed from the inside-out and is now broken, your St Anne's Dental Practice dentist may recommend that your tooth is removed.
Sometimes, if you have a cracked or broken tooth, it may not be noticeable because it doesn't hurt. But no matter how minor these problems are, they should still be investigated by your dentist, as infections can arise if the problem isn't treated with antibiotics. The best course of action is, as always, a good oral hygiene regime and regular reviews with the dentist.
What to do if you break your tooth
If you've fractured or broken a tooth, follow these steps immediately before booking an appointment with St Anne's Dental Practice.
Rinse your mouth out with warm water
Apply pressure on any bleeding areas using gauze or a wet teabag
Apply an icepack to your cheek if there's any swelling
If you have access to it, cover any major cracks with temporary dental cement
If it's painful, use an over the counter pain reliever such as paracetamol
Cover any broken teeth with milk, saliva or saline solution
As with any teeth problems, if you have fractured or chipped a tooth it's important to book an appointment at St Anne's Dental Practice to see a dentist as soon as possible, rather than waiting for routine dental health review. We will discuss the best method of repairing the break with you.
At St Anne's Dental Practice in Lewes we use resin composite fillings to match the colour of your teeth and ensure a long-lasting and natural-looking result. We also offer porcelain crowns, inlays and onlays as successful options for repairing cracked, broken, decayed or heavily filled teeth. They are hardwearing and can be colour-matched perfectly to your own teeth.
If you would like to discuss concerns with any broken or chipped teeth give us a call on 01273 473189.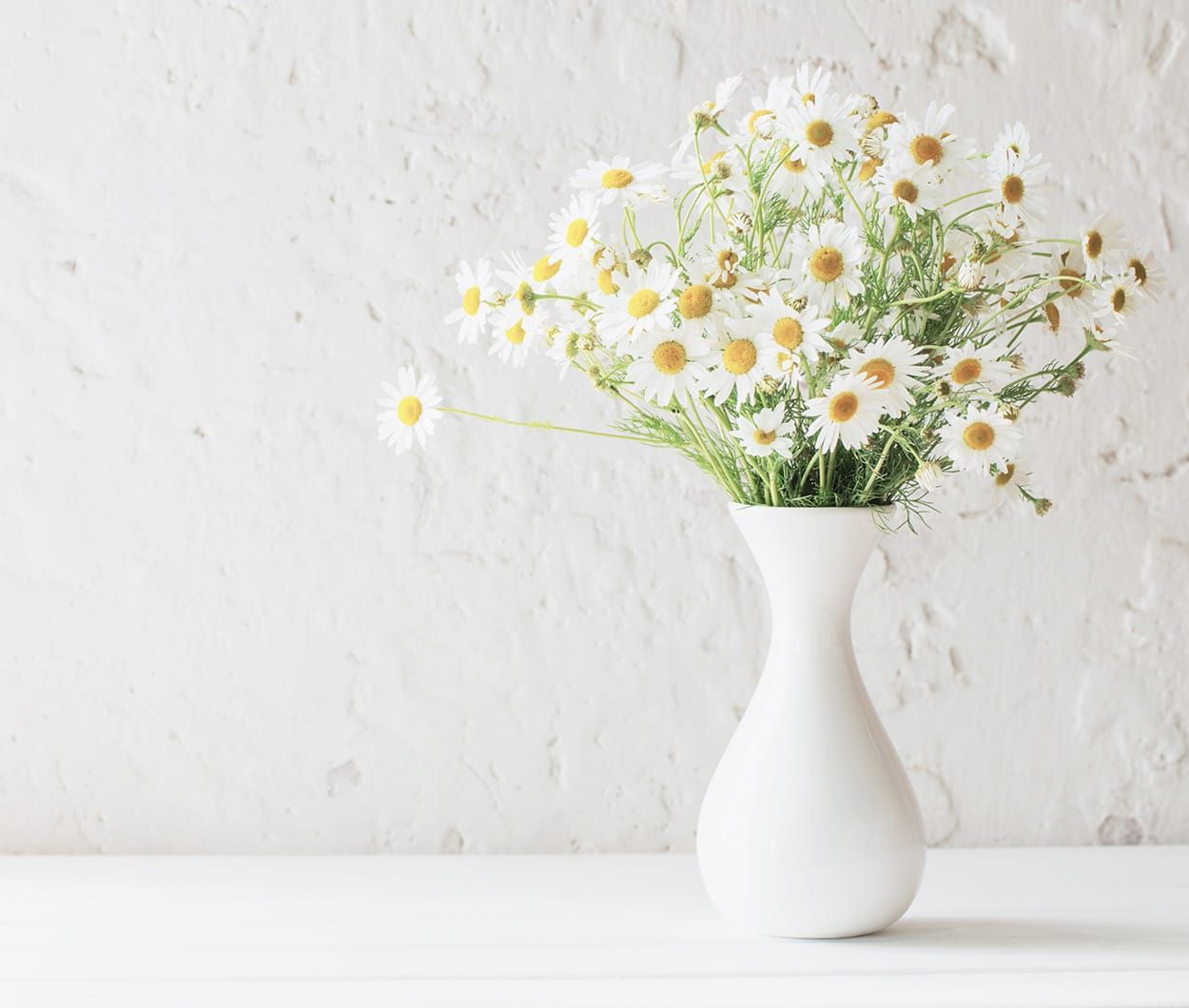 People are talking about us
The biggest complement we receive is when our patients refer their friends and family to St Anne's Dental Practice. In fact, we have built much of our practice on these valued, trusted recommendations over the years. Read our reviews to hear why our patients are recommending us…
Patient reviews
Friendly, clean and efficient.
Friendly, clean and have built up a relationship with people who work there
It's clean, professional, efficient and over the years I have been coming nothing has caused me to worry regarding dentures.I'm pleased to see the dangerous stair carpet has been replaced.
Adam is a highly qualified Dentist and has previously given me a crown. Not only is he very knowledgeable but he discusses all outcomes / options which is what you want in advance
My dentist got me an appointment very quickly. I'm very happy with her.
Clean, efficient, friendly staff, everything explained well, concern shown for my comfort. Altogether a very good experience.
I felt in very safe hands with Alan Cuthbertson, the receptionist was very helpful, and the Waiting area was apleasant place to be. One suggestion: it would be very good to have one dentist at St, Ann's who accepted NHS patients.
Nice People. Good interaction.
I would recommend St Anne's to others because of its clean environment, its welcoming, friendly, helpful, caring and highly professional team, and its excellent dental advice and treatment.
All staff very professional and friendly
The treatment I receive from the hygienist and the dentist is excellent. The reception staff are helpful and friendly. I never feel worried even when I have work carried out.
I felt comfortable and confident and my consultation was informative and useful
Very good dental treatment very well explained and done very well without any problems the dentist nurse and receptionist all very thourough at explaing what as going on and happy to answer any question
My dentist is calm and kind, always a good experience. Nice staff, clean office and surgery, treatment plan explained and overall a good experience, would recommend.
Always excellent, highly professional and welcoming.
Every member of staff was excellent, professional and friendly. 10/10 all round .
Highly professional, friendly, communicative team.
My dentist is competent and everybody is polite and friendly.
Efficient, helpful and patient
A professional and welcoming exoerience
Tara is the loveliest dentist, super kind and friendly and eases my dental anxiety. They always explain any treatment that they are doing very clearly and are so welcoming and accomodating
Confidence in the professionalism of the St Anne's team.
Thorough check up, friendly staff, procedure well explained - all fine!
Kind and professional staff.
Efficient, competent, professional, pleasant.
I always receive friendly, courteous and efficient treatment in spotless conditions
Christie, the hygienist is very good and friendly. She puts me at ease and does a great job.
Everything was exactly as I'd have expected.
The practice is always very clean and welcoming, and the staff professional and helpful. They always explain treatment options and give helpful advice. I have been a patient there for a number of years and I'm extremely happy with the work I've had done. I wouldn't want to change practice.
Appointment made very promptly. Very efficient service during Appointment. Follow up also very timely. Cost reasonable considering work done.
professionalism/competence
Great dentist and staff, very welcoming and kind with by 4 yr old
Appointment was on time. The hygienist and dentist were both very pleasant and professional and answered any queries from me.
All staff are pleasant and helpful. Rooms are clean and equipment up to date.
Very professional, efficient and friendly.
I feel confident that the advice and treatment offered is of excellent quality.
It was an emergency appointment, made at a time convenient to me. I was seen on time, I had everything clearly explained to me as the treatment was carried out. I didn't feel rushed and received very good advice about my treatment and what would need to be done next.
The dentist taking time to explain a potential problem and the advice and options for dealing with it.
The dentist had time to discuss any queries I had and dealt with any issues.
Efficient, good treatment, care shown by the dentist, friendly reception staff, pleasant and clean environment.
I find that Adam is very good at assessing what's needed and feel he's very good at what he does and takes his time never seems rushed!
The kindness of staff and their ability to put you at ease even if you are very nervous about going to the dentist.
Dentist's detailed explanation of treatment and treatment options
Susan is the best dentist I have ever had. She makes you feel safe and explains everything in details. She is very gentle when treating you and genuinely cares. I cannot recommend her enough.
A comfortable and relaxed atmosphere. Friendly staff. You do not feel rushed. There is no pressure when you are given treatment options. Everything is perfectly explained.
Professional and caring service
Efficient and timely service
I'm very satisfied overall
I was given an emergency appointment the same day and my treatment was completed the same day. Very quickly seen and treated.
Excellent service and treatment from George Prodromidious and his dental nurse and the whole team at the practice.
The quality of the service and technical displayed. Also the empathy of the staff
Information was explained clearly, with my options identified. No pressure to make a choice and I went away for a few months to think about whether to go for Invisalign, metal braces, or none at all. Adam explained the realistic expectations and I was happy to go for Invisalign.The treatment was simple and easy with minimal discomfort. I'm really pleased with the results.
Expert treatment from highly skilled dentist
They are efficient and offer good service
All staff friendly and welcoming easy to make an appointment and nothing too much trouble for the dentist Adam
Professional, friendly dentist, hygienist and reception staff. Clinic waiting room is nice and calming.
Tara is very clear about what she is going to do which is very reassuring.She is encouraging with helping me brush my t teeth thoroughly at home
Friendly, efficient and professional treatment
Pleasant environment, friendly team. Very supportive and caring dentist
The staff are all very friendly and competent at their jobs. The also gave one an excellent sheet of instructions on what to do after an extraction which I'd had on the previous occasion, all of which worked well in the healing process.
General feeling of trust and confidence. Not trying to rip you off and put at ease quickly when I had a problem with a gum infection.
I have been a patient at St Anne's for close to 30 years. I have always received the very best of care. My dentist is outstanding and I am very grateful for this!
Always efficient ptofessionak, and friendly
Excellent care and service also excellent advice.
good treatment,great staff,i have allways got appointment when needed
Friendly people, high confidence in the dentist. Charges always seem high but all dentists are the same. They managed the sale/handover to the new dentists well.
easy to get appointment. lovely staff. dentist really listened and wasso nice and explained everything to me so well
All aspects of this practice are excellent, from reception to practitioner and nursing assistant and the hygienist, all are so caring and thorough with my treatment.
Chrissie listened when I asked if I could have numbing gel before my clean . She was able to provide it, significantly reducing my pain.Susan was very thorough with my dental check.
All very professional and
Really friendly and helpful staff. The dentist we see is very good at explaining things to my children and puts them at ease.
Highly courteous, efficient and helpful receptionist.This was an emergency appointment for a chipped tooth and I was fitted in for an appointment extremely promptly and the filling was done effectively by the dentist.
it is seeing the same dental clinician each time. Previously at an NHS dental surgery, I didn't see the same clinician each time. Reception ladies very helpful.
Kind, considerate and friendly staff who always put me at ease. I have never felt so confident in a dentist before.
The time and attention given to me. I did not feel I was on a conveyor belt.
I've been with St Anne's since 2010 when I lived in Lewes.I moved to Rolvenden Layne (c70 mile round trip) but I still return. I have complete trust and confidence in the practice looking after my teeth.
Both the appointments, with the hygienist and the dentist were on time. Both were friendly and efficient.
My current dentist Tara Healy is competent and efficient. She is straightforward in her advice.
The climician gave me useful information about what I should communicate with the anaethetist prioir to my forthcoming surgery at Guy's. He also checked my current medication for any possible impact on my dental health.
Very happy with treatment received
Friendly staff, professional and courteous hygienist who took her time with me and didn't feel rushed
By far the best Hygeinist I have ever had. Clear thorough and informative and engaged.
Problem solved and excellent treatment
You are treated as an individual and they listen to your needs.
Friendly and trustworthy staff, great dentist and support team
Good care, clean, helpful team
Everything from start to finish in reception and during treatment was first class
I feel safe and totally trust Susan
confidence and comfort and respect
Welcoming reception staff. Clean waiting area nicely decorated. Very friendly dentist putting you at ease, also explaining every detail re the examination
Relaxed environment with friendly helpful dentist and other staff
Friendliness, efficiency, skill and interest of the staff. The suggestions on how best to take care of your teeth were given in a clear way with the right amount of detail and always easy to understand.
Friendly, understanding, explains everything and open to discussion of future treatment
Patient treatment very well explained. The dentist took time to ensure I understood the options and felt comfortable.
Knowledge snd professionslism
A very well run practice with good dentists
I used to dislike visiting the dentist. Now, thanks to the present practitioner and his predecessor, I find the experience pleasant and instructive - and when I need treatment it is explained to me in a way that is easy for me to understand.
Clinician was new to me and she was very proficient and made good use of the technology available. She was kind and helpful. The nurse was quick to respond as requested and the process was smooth and effective.
It's clean and professional. The waiting room is smart and welcoming.I have one concern. The stair carpet shows signs of significant wear the tear. I have mentioned it one the last three visits as a matter of concern as it could easily be the cause of a serious fall/accident if someone's shoe/heel caught in the snags. I think it needs attention.
At all times I felt confident that I was in good hands by excellent professionals.
I have been going there since 1976 and have had excellent service
Michelle was excellent in explaining my problem, doing the necessary work at the clinic and taking the time to let me know what i need to do at home in order to look after my teach. Best Hygienist experience at St. Anne.
High level of care, efficiency, treatment options well explained, friendly atmosphere, cleanliness, ability to arrangement prompt appointments.
This is a lovely practice, from the reception team to the hygenist and dentist, they are all so friendly and professional - you always feel comfortable seeing them for a treatment.
My dentist Susan Brink is exceptional. I am a nervous patient and she's so reassuring
I was treated with care and professional efficiency
Dr Adam is hands down the best dentist I have ever had in my life and I would not hesitate to recommend him to anyone that needed any form of advice or treatment. Sam the practice manager is also amazing and I actually enjoy the dentist, whereas I used to be scared of visiting (thank you to St Anne's for curing my phobia)
Seeing same dental clinician each visit
I always have had very good experience at the clinic. The staff is professional and pleasant
I have total confidence in Adam. His attitude is one of prevention, he is careful and he listens. He explains all the possible options very well and he also explains clearly what he's doing or is about to do. In terms of today's treatment - a tooth extraction - I couldn't have asked for more. He and the nurse made sure that I knew what was going on and why, as well as how to signal if I was uncomfortable. They both did a very good job of making what could have been quite upsetting seem easy and straightforward. I had a molar extracted and my tooth was badly cracked - but despite this Adam was able to get the whole tooth out at once, making the procedure shorter and simpler. Adam explained clearly what i was to expect after the extraction and he called the next day to check up on how I was doing. I would highly recommend Adam and the practice.
Such a friendly practice, all the staff are so welcoming and actually remember you! I wouldn't go anywhere else now, they have restored my faith in dentistry.
I have been coming to St Anne's for a few years now all down to the fact Susan and Teegs (Susan's dental nurse) are so kind and welcoming, they take the time to hear your needs and go above and beyond to make sure you leave happy.
Everyone welcoming, treatment explained with possible outcomes. Care to ensure you are comfortable during treatment.
I am delighted with my crown. The treatment was calm and efficient. Adam always explains what is expected and the actual crown is first rate!
The dentist was excellent. Everything worked well.
The practise is run well .
nice staff and a very good dentist
Well look after by Mia Everything explained so well
Staff are always polite and caring.
Excellent dental clinic in every way.
A straightforward process made easy by a caring and professional technician.
Always satisfied with the reception, waiting time and thoroughness of the treatment
Everyone who works at St. Anne's Dental Practice is very friendly and puts you at ease as soon as you arrive.
I have been using the surgery for many years now. they have always been polite and friendly, and excellent at providing treatment.
The dentist changed the treatment plan during the appointment based on what he discovered
Susan is just a wonderful dentist.What I really hate though (and find off putting) are the questionnaires such as 'how do you feel about your wrinkles?' , what do you feel about your smile etc. Not great and I won't be filling them out and find it all rather ghastly.
I see Adam and he is very helpful as i have considerable problems with my teeth.
Whole team goes above and beyond to make sure customers are cared for.
Clinician efficient, caring and pleasant
I really like my current dentist, Susan, she is very good, and also the hugienist, Chrissie.
Very efficient and caring dentist hygienist and receptionist
Don't particularly like visiting the dentist, nothing personal! I was put at ease, treatment was discussed and further advice given. Iwas consulted on each step.
Both Susan and Chrissie were efficient and helpful.
The dentist is extremely communicative and courteous. Treatment is only done if really essential. Everyone is efficient and polite and the surgery is immaculately clean.
Adam is fantastic, feel so at ease after being scared of the dentist for so long. I wouldn't go for treatment anywhere else now
Expertise and considerateness and friendliness of dentist
Very satisfied with hygienist and dentist
All was very satisfactory thank you.
I really liked the dental hygienist. She was personable and explained everything well. It does seem like the 30 minutes is a bit too short for time. Everyone does seem rather rushed at this place.
the dentist the assistant and reception we're very helpful
Professional and friendly service and treatment. I couldn't fault it .
I was treated with kindness, care and courtesy, as always, and I was given sound advice. The waiting time was minimal and my appointment ran to time. The staff were very helpful and polite.
The dentist was careful to explain the condition of my mouth and teeth. very happy with his attitude
I received good care and I felt happy when I left
Hygienist and dentist were professional and calm.
I felt very comfortable and calm. I felt that there was a very professional dentist and assistant nearby. The dentist was very attentive and very kind to me. She told me about everything she was going to do. I felt her care every minute.
Fairly painless and seems to be fully effective
Tara is kind, efficient, clear.
The dentist and dental nurse were amazing and made me feel completely at ease.
I felt comfortable in a caring and professional environment. I felt at ease and was given advice I could trust. My questions were answered in a professional manner, making it a highly satisfactory experience.
The implant has been a success. The only problem has been George's availability only being at the Practice one day a fortnight has meant that processing the implant from the start has been rather long winded. However he's done a good job which is most important
Both Chrissy and Adam were confidence inspiring; they listened to my concerns and explained the situation carefully, I left feeling reassured and that I was in safe hands. Chrissy's cleaning is always very thorough and carried out with care and sensitivity . Adam is patient and professional.
A very professional and friendly staff that make a trip to the dentist less worrying than it might otherwise be.
Adam and his dental nurse always treat me with such kindness and respect.
The dentist was very thorough and helpful made me feel at ease
Everything about my time in the dental practice was calm, friendly and as pleasurable as a trip to the dentist can possibly be - very satisfied - thank you St. Annes Dental Practice :)I have been a patient at the practice since I was about 16/17 - and I have just turned 60 so I guess that speaks for itself!
susan is a fantastic dentist with high skill but also lovely manner
Very efficient and practical experience. The clinician is probably the best I have ever had in my 65 years of receiving dentistry treatment.
The dentist was professional and kind
Because everything went according to plan. No problems.
Tara is extremely helpful and explains everything. Very knowledgable and makes me feel very at ease
No waiting, charming & competent clinicians and staff
Professional, caring, friendly and super clean. This is the first dentist I have visited that felt me feel confident and at ease with treatment. Honestly have never been to such a good practice.
It was an emergency appointment and I was seen quickly and efficiently and the filling was replaced
Very pleasant and efficient personnel, effective and speedy treatment fully explained.
George explained all about my treatment for an inplant
Marion is an excellent hygienist - she will be missed. Also the reception and bookings team are very good.
The dentist was very kind and understanding whilst keeping a professional manner. She took a lot if time to listen to me. The surgery is very clean and welcoming and I was made to feel relaxed
Very efficient and professional and pleasant
All went as I hoped and expected.
Everything went according to plan and i was very satisfied with my treatment!
Professional in all respects. Outstanding dentistry skills.
Everyone was friendly and efficient, from the Receptionists to the lovely hygienist and to the clinician who didn't make me feel bad when I opted for the cheaper option he offered me.
I like my dentist and hygienist. Always approachable and friendly. They give me confidence always to continue coming.
I was seen on the same day that I requested an urgent appointment. The xray, advice, discussion and final extraction went extremely quickly and I was given helpful post extraction advice.
Everything went well, on time and great, friendly hygienist and dentist. The receptionist was very good as well.
Everyone was polite, friendly, encouraging and professional.Everything appeared clean so I felt safe.The treatment was thorough and advice was given.
The dentist was extremely gentle, kind and highly professional. She talked to me about my options and continued to talk to me throughout a quite long and quite difficult procedure because it was a wisdom tooth in a difficult to get at area. I felt confident throughout and had zero discomfort.
The service i have received from Adam over the last 12 months has been exceptional and of a high standard
Everyone was highly professional and pleasant. Treatment was done with the utmost care and clarity.
Had the check up and treatment was done straight away when the dentist found it.
Efficiency,care and treatment was professional and welcoming. The practice is well run, organised and clean. I came to the practice recommended by a friend. I am glad I came.
Friendly, professional and put me at ease
The receptionist is absolutely delightful and always greets us with a friendly welcome. Chrissie our hygienist is super friendly and it explains everything beautifully before stating the treatment. I met Adam for the first time ( I usually have Tara) and found him professional & calm.He took time to talk to me about forward treatment for my daughter too.
Helpful and attentive, patient and caring.
The whole experience was friendly and pleasant. All the staff took an interest in me & made me feel valued. Reception & the surgery were bright and clean.
Much improved booking process and care during treatment, all aspects of service really reassuring
The dentist anticipated my needs and made the whole experience stress free.
Staff were polite and efficient. Very little waiting time before seeing my dentist.
I felt that the dentist was very knowledgeable and explained clearly my options. I felt that she was supportive, and understanding, and listened to me. I have full trust in this dentist.
Professional, friendly, efficient and caring. An excellent practice.
Susan Brook was wonderful kind gentle very kind
Was treated fairly and looked after really well. Reception is friendly and clean and the TV helps by watching calming nature programmes. This helps my anxiety.
Highly professional and treated as an individual.
All necessary investigations were completed & explained, with treatment options.
I find them very professional and answer any questions I have
Thanks for the treatment, very efficient and supportive, offering to keep to the appointment despite the unexpected problem with the waiting room ceiling, which was being resolved rapidly and professionally when I arrived for my appointment.
I was efficiently treated with care
I felt well looked after and was happy with the care from both the dentist and the nurse. Thank you.
Chrissy was excellent as always
Excellent service and care as always. Always professional
Tara is approachable, kind, clear, excellent manner. The receptionists are always welcoming and efficient
I enjoy visiting Tara, I trust her to look after my teeth!
The hygenist was thorough, kind and punctual. The dentist was very caring, used very clear explanations and I felt in very safe knowledgeable hands
Best dental clinic I have visited. Dentist took the time to explain treatment and make sure I was comfortable. Following treatment was given a complete recap and again looked after very well.
Informative & efficient all round service.
Met clinician on time and received efficient courteous service
Susan and Magda made me feel comfortable and at ease. I'm usually anxious and fearful of dentists however being in Susan's chair twice has been relaxing and I will be seeing her again soon.
Reliable dentist for many years. Service met the usual high standards
Just love the quality professionalism and friendliness of the entire staff
Always pleasant, professional and efficient
Had an appointment when I wanted, didn't have to wait when I got there, abscess drained and wasn't charged. Dentist referred me to a specialist.
Staff all very professional and friendly
Everything ran to schedule. Staff were pleasant to deal with and fully engaged with me. Susan Brink explained the next steps clearly and I was able to book further appointments at times convenient to me.
Really excellent care, very clear communication and a very friendly team.
Pleasant receptionist, pleasant hygenist. Treatment carried out efficiently and effectively.
On every visit to the dentist and hygenist, always welcomed on arrival and appointments are always on time. The professionalism of the dentist and hygenist is second to none - they are personable, pleasant and listen to any questions.
All done quickly and efficiently. Explained thoroughly and my fears put at rest. Everything as it should be.
Very professional service, I was listened to and I felt comfortable and safe.
every need was met and the outcome was of a very high standard in all respects
Highly professional and extremely helpful clinician. I have been impressed on every visit
Received an appointment just an hour after asking. Very much reassured, had treatmentExplained carefully.
The treatment has been carried very professionally and without any complications.I'm very pleased with the final result result.
Professional, friendly, knowledgeable, efficient, accessible
All staff very professional but also friendly and kind. Extremely efficient service. Very high standards.
Tricky filling between wisdom / back tooth performed by Mia - very professional, talked to me throughout explaining what she was doing each step of the way. Excellent service.
Mia was exceptional and my mother was very pleased with her treatment.
Just an all round pleasant appointment as usual nothing to complain about. Friendly staff, nice electric fire and decent David Attenborough program on the tv.
A previous problem with my gum had resolved itself and I needed no treatment on this occasion.
Adam makes you feel very involved with your treatment and is gentle and sensitive to my needs.
Adam is fantastic, felt so at ease especially after being so scared of the dentist. I now feel comfortable enough to start my orthodontic treatment.
Happy with colour and finish of replacement fillings in front teeth
Everything went as booked, staff friendly, treatment explained and well executed.
Very considerate of my needs. Everything explained clearly, enough detail to make choices but not baffling jargon.
Given a range of options for moving forward with the treatment I need and explained fully.
Kindness and patience,comfort. Was in pain as am cancer patient but not from dentistry!
It was clean, efficient, thoughtful, sensitive and kind
Both the hygienist and the dentist were friendly and professional, thank you
It was all very comfortable and without anxiety. I am old enough to remember when a visit to the dentist was a frightening prospect.
The dentist and hygienist that treated me were friendly and professional and put me at ease straight away. They provided a great service with good advice to take away.
prompt courteous service. Dentist answered a concern during the checkup. Dentist shared my x-rays with me.
All the staff I encountered including Jane and Chrissie were very attentive to my needs and carried out their duties to my entire satisfaction.
Clinician was efficient, courteous, personable and sympathetic. Couldn't wish for a better experience from the clinician, the best I have ever had.
The receptionist was very efficient and polite.The hygienist did her usual thorough clean.The Dentist demonstrated on screen possible problems and was very thorough
Toothache emergency - very prompt, skilled dentistry to pin problem tooth
My dentist is always lovely, helpful and informative. They are always thorough in discussing options for treatment and the cost associated with them. St Annes is by far the best dental practice I have ever attended.
Trips to the hygenist are necessary but never very pleasant. The hygenist did her best to make it an ok experience.
Things were explained to me in a clear, helpful and friendly manner and I was advised well on what I needed to do about looking after my teeth til the next appointment
I felt respected and listened to and options were discussed and things were explained to me. The dentist had excellent interpersonal skills, empathy and explained things very clearly. I felt relaxed.
The reception team are always so friendly helpful and accommodating. Nothing is too much trouble. They set the tone of the place. The dentist and his nurse are always so welcoming and professional. It doesn't feel like a dental appointment so it's always a pleasant experience.
Helpful advice from hygienist and good two way talking
Everything went extremely well
The hygienist was efficient, friendly and informative. She performed her duties with courtesy and care, and told me what she was doing as she did it.
very satisfied with everything.
As always everything and everyone was exactly as expected of an efficient service.
No waiting. Treatment was as expected. Booked a follow up at a time convenient to me
All carried out professionally and in a pleasant environment.
The doctor was competent and professional.
Reason for procedure were explained clearly and the work was done painlessly and with good patient care by both dentist and assistant.
I have been attending St Anne's dental practice for many years. I travel quite a long distance but would not go anywhere else. Which confirms the high satisfaction ratings provided above .
After years of average dental service elsewhere, its really lovely to be in such an efficient and caring practice. Much appreciated
The professional staff are friendly, professional, v good at their jobs and explained things cleats.
Made to feel welcome, everything that was done was explained fully, and I was listened to!
The dentist was brilliant.
As a highly anxious adult patient, I felt totally listened to and understood. I was totally made to feel at ease in an environment that I have a real phobia about. I could not have been cared for better or empathised with more. I was given a range of options which made me feel in control of my future treatments and everything was explained to me clearly, and comprehensively.
As always, highly competent treatment. I am very pleased with the care I get from my dentist, hygienist and reception team. They're highly professional and kind. Thank you!
no pain at all. bruising afterwards went quickly.
Friendliness and professionalism plus effort to explain
I was listened to with sympathy and understanding and the diagnosis was talked through thoroughly. My options were made very clear, so that I could make an informed decision.
I thank Tara for her patience and understanding of my dental care. Particularly that she listened to my concerns and explained exactly the proposed treatment plan. I could not have wished for better care and treatment.
Honoria was pleasant and professional, as always
The dentist took great care and explained what he was doing and whyhw gave me adv ice on how to progress with care
extraction appears to have gone well, minimal swelling so far and feeling has returned . in addition tooth was removed well
Both the hygienist and the dentist did their jobs excellently, discussed the treatment and gave good advice.
Been a patient st St Anne's for over 40 years. If the practice wasn't very good why would I keep returning
Dr Adam is best dentist have come across. Thoughtful, empathetic yet direct about what is realistic and possible risks of each option, does a superb job and clearly loves what he does for work.
First class patient care. Treatment and options very well explained
Adam is just such a fantastic dentist! I was enquiring about orthodontic treatment and I felt so reassured and given all options. Thank you!
Clear and detailed information with options for future treatment being explained alongside the consequences. Nothing forced.
Very helpful and caring staff.A very thorough consultation with my dentist.
Time spent and general atmosphere
Excellent service best dentist ever
I have been to this practice for 40 years and if I had a problem with them I would let them know. I am more than satisfied with the service they supply!
My husband, the patient, suffers from vascular dementia and Alzheimer and was seen personally by the dentist whilst I waited in the waiting room. The treatment was swift and she returned him on his walking aid. Then she explained carefully to me what needed to be done, and what I had to do in case something did not go right. At all times I felt we were dealing with a true professional who was acting for her patient. Well done.
It went smoothly and there was only a short gasp between treatments, hard to do it much better really given that no one wants to go to the dentist.
The dentist explained everything so clearly and in great detail. Options were offered and plenty of time given to discussion. Absolutely non pressurised and thoroughly professional approach . So impressive .
Very professional and caring treatment. Thank you to all concerned.
I feel listened to by my dentist. The after care was not so good as I phoned twice left a message and no call returned
Everything went smoothly and everyone was friendly and helpful.
Thoroughly professional and friendly approach from dentist. Explained everything in detail, put me at ease, was approachable and encouraged questions and also, together with the dental nurse, made a not particularly pleasant procedure completely bearable. Also very detailed advice re after care. Cannot recommend highly enough.
Whole process from stat to finish was excellent. I have a needle phobia and the dentist and his assistant were kind, supportive and helped me reduce my anxiety - so much so i did not feel the needle or see it - very professional and kind. Didn't feel rushed either and left the dentist happy.
Personable professional approach
I was made to feel comfortable in a clean and quiet environment. That was a reassuring experience. It is as if all the staff including receptionist were quietly supportive.
Surgery made emergency appt at short notice and then brought it forward to ensure I had more time w dentist. Dentist attentive to my concerns, provided full explanation of likely cause, preferred treatment and potential complications. As a patient, I felt listened to and respected, and reassured by the dentist's professionalism.
The dentist was friendly, professional and I felt very comfortable and in competent hands.
Hygienist was both thorough and courteous.
Always very helpful and fully understanding of my personal needs
I did not need to have any treatment to repair a broken filling, but told to use interdental brushes instead.
Everyone I came into contact with at my 2 appointments (hygienist and check up) was welcoming, warm, genuine and professional. Such a pleasure to see everyone and be treated like a human being!
nearest is fantastic, the whole experience of the clinic is excellent
I felt slightly unwell following extraction and dentist and nurse both really lovely and ensured I was ok. The nurse called my partner and made sure he was here and I was ok before I left.
Thoroughness of explanations
It is very convenient to have a check up with Dr Susan Brink and another with Chrissie the hygienist. Both are excellent practitioners and Tig the dental nurse is very much part of the team. I always feel they have my interests at heart and remember all my details. Their technology such as photos and xrays work v well.
The whole process from booking the appointment to completing treatment was carried out efficiently and courteously.
The receptionist is an asset to this company. Professional, friendly, empathetic, give her a raise! But also the same for the dentist and assistant. Thank you!
Sue and Chris are very profesional and very efficient. Best hygienist and dentist I ever come across
I have been attending this practice for over 10 years . Whilst there have been several changes, the service I have received is always v good . I travel 15 miles to attend.
All went as expected and appointment was on time
My dentist was fabulous, listened , advised, answered questions and was extremely nice. I was not impressed by the hygienist who didn't listen and caused me discomfort. I would prefer my dentist to do the oral hygiene routine in future.
It went as expected: a thorough investigation followed by an explanation of the state of affairs.
Everything was really smooth and I felt at ease throughout, the practitioner explained everything throughout. Very very happy with the service
Everything went as planned.
Easy to book at a time that suited. I was seen at the time agreed. I felt well looked after. Easy to book a follow up at a time and date i wanted
Reception good, efficient and clean. Also not too noisy. It was 2 appointments back to back (Hygenist / Dental checkup) and flowed perfectly.
The dentist, Tara, fully explained the procedure and succeeded in putting a very nervous patient at ease. I cannot praise her highly enough.
I felt very condident that my situation had been accurately evaluated, and that my treatment otions were clearly explained.
Hygienist super friendly and helpful and Adam the dentist is fantastic, considering I'm scared of the dentist he and his nurse really put me at ease!
It meet all of my needs and the service was excellent as always
I actually enjoyed my visit & treatment I have never had such kind efficient treatment I was dreading my 1 hour appointment but it was a very nice experience I cannot thank all at st Anne's enough
Hygienist and dental checkup both carried out safely, with no fuss or delays. All staff were very courteous as always.
Such a difference in my experience to previous dentists- they could sense my unease and were very good at explaining everything. I felt for the first time that I had finally found a dentist I want to return to, thank you!
All went well for a routine checkbup
Everything was handled very well and professionally and I felt confident during my visit.
Friendly efficient team. Thorough examination with everything explained to me in detail. Felt very confident and reassured.
Adam was kind and friendly and sorted out my problem quickly and professionally. I was especially grateful that as it was a very small problem, he didn't charge me.
Didn't have to wait too long. Thorough check up including gums and tongue. Didn't try to sell me anything
Dealt with in a highly professional way, efficiently and effective treatment. Put at ease and procedure fully explained. Really nice dentist.
I can see the hygienist & then the dentist in appointments times booked close together ie 8.30am Hygienist & 9.00am Dentist twice a year, booked at each appointment in advance.The dental team are courteous, efficient & professional in their approach & with their dental treatments. I feel safe & confident that I am being managed & look after accordingly.
Plenty of time and attention, as we would expect from our Denplan scheme
Great care shown and very thorough care .
I saw the hygienist and the dentist this week and both were reassuring and professional and expert in their treatment- it was a pleasant experience. Also the receptionist was helpful and charming
Friendly reception staff, promptly seen, thorough hygiene treatment.
As a former nervous patient, I always feel put at ease by clinicians and the reception staff, and am now happy to attend for treatment, thank you St Anne's dentail staff.
Staff are courteous and friendly. Appointments don't feel rushed
Was able to book an appointment at short notice, and didn't have to wait very long in the waiting room. Very lovely hygienist who made my son feel very comfortable.
Was not feeling very 'robust' (on strong anti biotics) .... hygienist listened and gave a gentler than usual treatment.
I have been a patient at St Anne's dental practice for the past 18 years. The treatment I have received during this time has been outstanding
Lively environment, clean and bright with lots of nice touches. Very welcoming, kind receptionist. Amazing dentist and dental nurse, so professional, friendly and skilled. Can't praise them enough.
Both the hygienist and the dentist were friendly and professional, thank you.
Very professional and attentive staff. Friendly and genuinely interested in me and my treatment. I felt very comfortable and not intimidated through out my visit
The dentist was friendly, competent and professional and discussed everything with me.
a professional and pleasant practitioner
Got a really quick appointment, professional and caring service. Trust my clinician, helpful, friendly, have been using this practice since I was a child.
All staff very caring. Premises comfortable and clean. No waiting.
I have been using St Annes for a good time, and Susan Brink is one of the best dentists I have visited. The only annoying thing now is that I have to fill in this survey, so it stays that way.
My front tooth had fallen out and I was in a panic..I went stright to St Annes and was given an appointment in one hours time. I spent the time watching a programme they had on screen about baby animals, it put me in a good mood.
The treatment was quick, efficient and pain free and the team were brilliant - considerate, skilled, inspired a lot of confidence and trust.
The whole process of booking, explanation at every stage of my my treatment could not have been better
I particularly like my personal dentist who is very understanding and helpful with advice.
The whole team were very friendly and the dentist was very professional, I had a long appointment for a root canal to be removed, antibacterial treatment applied and sealed. I had no pain or discomfort during the procedure and was regularly asked if I was ok.Although this is the type of treatment nobody would want I was reassured before the appointment in the dentist's ability to undertake this work and that this was the best approach if my tooth is to be saved. I am now keeping my fingers crossed it works so we can avoid an extraction…
I experienced increasing pain over the weekend following an extraction the previous week. I rang for advice, the receptionist - as usual was very helpful - spoke to the dentist, rang me back a few minutes later & I was able to see the dentist & have treatment half an hour later. Everything was explained clearly & I felt I received excellent, caring treatment.
Because I felt that I had the dentist and hygienist's full attention and that they took care to make me feel comfortable.
All was just as it should ideally be: helpful, considerate, constructive, friendly.
Everything - check up and hygiene appointments - was expertly done, as was the advice I received. And a six-monthly appointment was subsequently and easily made.
Marion was aware of my problems , dealt efficiently with them and explained to me how I could best help myself with future maintenance of my oral hygene.Thank you.
Everyone was courteous and very friendly.
My anxiety and apprehension resulting from childhood experiences was fully acknowledged and respected. All options were clearly explained to me and I was supported in a calm and reassuring manner.
seen early , but at ease, no pain
Very efficient. Nice ambience in waiting room, very relaxing. Very polite receptionist, good hygienist and dentist.
all went perfectly smoothly. The question on dental nurse was irrelevant as none was involved
Professional dentist. Nice calm manner and explained anything I needed to know.. Took time to check my teeth and oral health.
Considerate, efficient clinicians and helpful receptionists. Maintained high level of Covid safety standards
We are covered by Denplan insurance and are very glad this covers regular visits to the hygienist. I have seen Chrissie for several years and remain one of her many loyal patients. She coped amazingly with PPE during the pandemic, keeping us safe. Thank you Chrissie.
Dr Brink is a very engaging, reassuring presence and I feel completely confident in her abilities.
It was a positive experience from the moment I arrived. The receptionist was courteous and helpful, and the reception area felt pleasant and calm. Both my appointment with the hygienist and the dentist were on time, and during both appointments everything was explained clearly to me, and any questions I asked were answered clearly and thoroughly. It was very straightforward to book my next appointments, and I received prompt confirmation of them by text and email.
Punctual appointment for hygienist and check up. Both were efficient, thorough and caring
Friendly dentist who made me feel comfortable and to my knowledge did a good job
Kind professional staff throughout the practice The recent changes have made a big improvement.
Went perfectly well, nobody assaulted me and there were no international invasions while I was there
I received expert treatment, immediately it was required (within 24 hours). It was quick, professional and I felt no pain.
All went well . No fuss .
The personal care and knowledge made for orthodontic treatment to feel easy, fully supported and in the best hands
Very friendly helpful & caring
I have been coming to St Annes many over 25 years and am always pleased with the service.
Jane the receptionist was kind and courteous as always, the dental nurse that Adam had was so slick you could see how excellent she is at her job and as for Adam - he's the best dentist I have and it's clear how much he geeks out on getting my teeth straight and healthy. Always a pleasure to visit the team at St Anne's. Keep up the stellar work!
I was slightly worried when Hakan left as I'm slightly phobic about dental treatment. I needn't have worried Adam is incredible too. We're very lucky to have such talented dentists do close!
Excellent staff and service
Pleased a problem was detected and urgent referal made
Very smooth experience, pleasant waiting area, friendly professional staff.
Everything was as I expected, efficient and effective. I did not have to wait beyond my appointment time. The dentist and assistant were freindly and kind.
Everything went well, my dentist was excellent and it was a good appointment.
No waiting. Treatment was as I expected it to be. An efficient service
Efficient expert and friendly staff
Lovely staff, high standards in everything.
It was, always is, friendly, prompt, flexible and competent. Thank you.
the complete experience was faultless.
Already supplied in the questionnaire
Everything happened as it should. The only downside is your searching for praise via this survey. The onsite team all did their jobs well.
I have been a patient at St Annes for nearly 40 years and I have always been more than satisfied with my care
New dentist to me, was really clear about what was proposed and his recommendations. Good 'bedside manner' and I felt very comfortable
Everything ran smoothlyWell looked after
Professional, courteous, competent staff
It was everything I expected a private practice to be.....to put me FIRST
My dentist, Adam Cuthbertson, is a very competent and friendly dentist. He always explains in details the different options available and often hands me a mirror so that he can show exactly what's going to be done and why. He is friendly and courteous, as is all of the team at St Anne's Dental Clinic. By far the best dentist I have been to so far and I have been to quite a few, in the UK and abroad.
Adam and his dental nurse are calm and helpful during treatment.I am particularly pleased by the way that Adam keeps in touch to ensure that you are ok.
Explained fully options, what was going on, my wellbeing and quality of care
Excellent care and expertise
Always friendly and extremely helpful regarding my on going health
Dentist friendly, listened to concerns (of the moment i.e. not lying flat) and re state of my teeth. Gave options with costs.Took x-rays which I was able to see. Gave explanation.Good as it could be!
Very well explained, very little pain, very competent staff
Very friendly and courteous attention throughout. Skilled and professional treatment from dentist., who took a lot of time to save my tooth rather than extract it. I have a beautiful new crown when I might have been looking at a dental plate or beginning the process of getting an implant. Many thanks again Adam!
not much to add - have answered relevant questions.
Check up and cleaning done efficiently and politely.
Everyone is very understanding and caring, really do put the patient first, always allow time and I never feel rushed. Always made to feel at ease and thoroughly supported throughout the whole appointment. The service provided is excellent, they are an amazing team
Very friendly, knowledgeable and caring hygenist
Problem quickly identified, treatment required rapidly decided upon, appointment made and clinician came in on his day off. Treatment was quick, thorough, as comfortable as it could have been and virtually painless.
I was an emergency patient. All Staff were helpful and kind. The dentist was excellent and gave options. All round good experience. One doesn't say that too often!
Everyone is very helpful you are not rushed and they listen to you
Appointment was on time, very happy with all that was explained and carried out, very pleasant which is why I come to St. Anne's
Quick, friendly, professional and easy
Everything was explained clearly. I was given options and choices