Bleeding gums
There are many reasons why you may experience bleeding gums from something simple, like using the wrong technique when you brush or floss, or it could be a sign of a more serious issue such as a health condition you need to check out.
Common Causes
You may have bleeding gums if you:
Have gum disease that causes inflammation of the gums (gingivitis or periodontitis)
Brush too hard or your toothbrush is too hard
Just started a flossing routine and your gums aren't used to it yet
Take certain medications, like blood thinners
Have inflamed gums because you're pregnant (pregnancy gingivitis)
Have dentures that don't fit well
Faulty dental restorations
Underlying medical condition such as diabetes, rheumatoid arthritis, and Crohn's disease
If you are experiencing any of these symptoms, discuss this with your St Anne's Dental Practice dentist or hygienist at your next review. If you are suffering inflammation or discomfort, don't wait for your next review, give us a call on 01273 473189 as soon as possible to get it checked out.
Gingivitis
Gingivitis is a mild form of gum disease caused by a build-up of plaque on the teeth - a sticky substance that contains bacteria. Some bacteria in plaque are harmless, but some are harmful for the health of your gums.
If you do not remove plaque from your teeth by brushing them regularly, it builds up, particularly under the gum line and hardens into tartar, which becomes more difficult to remove. Tartar can irritate your gums and lead to redness with bleeding, swelling and soreness.
Gingivitis can be prevented and often managed with a good oral hygiene regime. Brush your teeth twice a day, floss every day, rinse daily with an antibacterial mouthwash, and see your dentist regularly.
During your routine reviews and dental hygiene visits at St Anne's Dental Practice we will address any early signs of gum disease, giving your teeth a thorough clean and remove any hardened plaque (tartar). We will also show you how to clean your teeth effectively to help prevent plaque building up in the future.
If you have an increased risk of developing gum problems (for example, you smoke or have diabetes), you may be advised to visit St Anne's Dental Practice more often so your teeth and gums can be closely monitored.
Periodontitis
If you don't take care of your gingivitis in its early stages, it can lead to a more progressive form of gum disease known as periodontal disease or periodontitis.
At this stage the original plaque build up has developed into a harder, more damaging substance known as tartar. Tartar is difficult to remove, hides under the gum line and contains more harmful bacteria. If tartar is not effectively removed, bacteria will develop further and start to damage the soft tissue around the gums, creating pockets between the gumline and the teeth. Once these pockets are formed, it becomes increasingly difficult to manage the disease as they create hard to reach areas for bacteria to continue to develop.
Periodontitis is a serious gum infection that, without treatment, can eventually destroy the bone that supports your teeth, leading to loose teeth or even tooth loss.
There are wider health risks associated with periodontitis too. The bacteria responsible for periodontitis can enter your bloodstream through gum tissue, possibly affecting other parts of your body. For example, periodontitis is linked with respiratory disease, rheumatoid arthritis, coronary artery disease and problems controlling blood sugar in diabetes.
Signs of Periodontitis include:
Gums bleed easily
Red, swollen, tender gums
Gums pull away from the base of your teeth
Bad breath and/or bad taste in your mouth
If you have Periodontitis you will need to regularly see the St Anne's Dental Practice dental and hygiene team to thoroughly clean the teeth and gums and manage the condition. In some cases, surgery may need to be carried out, usually performed by a dental specialist in gum problems (periodontist).
When to see your dentist or hygienist
If your gums bleed when you brush your teeth, you should discuss this with your St Anne's Dental Practice dentist or hygienist at your next review. If, however you are suffering from painful, swollen gums, don't wait for your next review. Give us a call on 01273 473189 as soon as possible to get it checked out.
our dentist and/or hygienist will carry out a thorough dental examination to check the health of your gums. In some cases, a number of X-rays may be needed to check the condition of your teeth and jaw bone.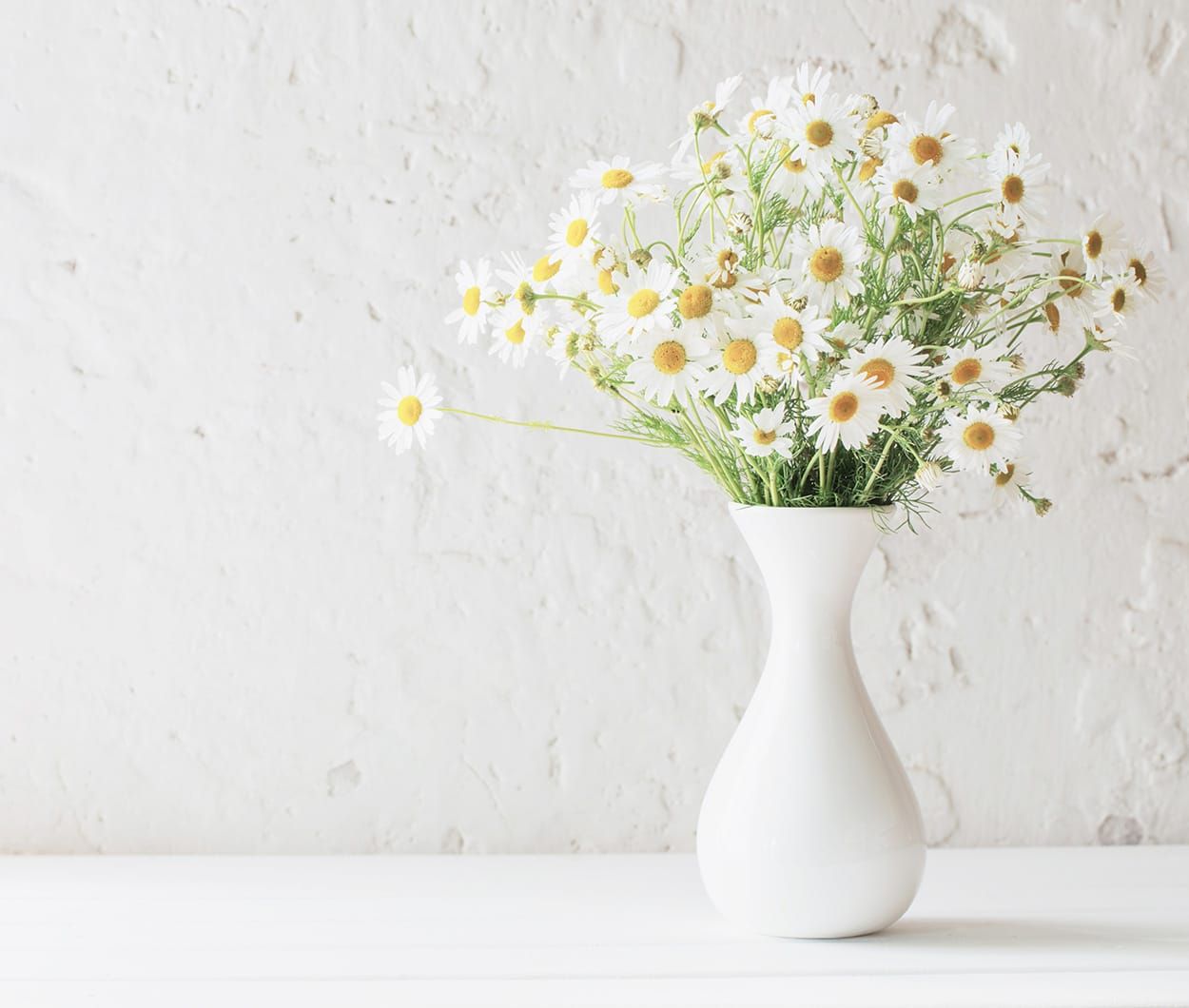 People are talking about us
The biggest complement we receive is when our patients refer their friends and family to St Anne's Dental Practice. In fact, we have built much of our practice on these valued, trusted recommendations over the years. Read our reviews to hear why our patients are recommending us…
Patient reviews
Professional dentist. Nice calm manner and explained anything I needed to know.. Took time to check my teeth and oral health.
Considerate, efficient clinicians and helpful receptionists. Maintained high level of Covid safety standards
We are covered by Denplan insurance and are very glad this covers regular visits to the hygienist. I have seen Chrissie for several years and remain one of her many loyal patients. She coped amazingly with PPE during the pandemic, keeping us safe. Thank you Chrissie.
Dr Brink is a very engaging, reassuring presence and I feel completely confident in her abilities.
It was a positive experience from the moment I arrived. The receptionist was courteous and helpful, and the reception area felt pleasant and calm. Both my appointment with the hygienist and the dentist were on time, and during both appointments everything was explained clearly to me, and any questions I asked were answered clearly and thoroughly. It was very straightforward to book my next appointments, and I received prompt confirmation of them by text and email.
Punctual appointment for hygienist and check up. Both were efficient, thorough and caring
Friendly dentist who made me feel comfortable and to my knowledge did a good job
Kind professional staff throughout the practice The recent changes have made a big improvement.
Went perfectly well, nobody assaulted me and there were no international invasions while I was there
I received expert treatment, immediately it was required (within 24 hours). It was quick, professional and I felt no pain.
All went well . No fuss .
The personal care and knowledge made for orthodontic treatment to feel easy, fully supported and in the best hands
Very friendly helpful & caring
I have been coming to St Annes many over 25 years and am always pleased with the service.
Jane the receptionist was kind and courteous as always, the dental nurse that Adam had was so slick you could see how excellent she is at her job and as for Adam - he's the best dentist I have and it's clear how much he geeks out on getting my teeth straight and healthy. Always a pleasure to visit the team at St Anne's. Keep up the stellar work!
I was slightly worried when Hakan left as I'm slightly phobic about dental treatment. I needn't have worried Adam is incredible too. We're very lucky to have such talented dentists do close!
Excellent staff and service
Pleased a problem was detected and urgent referal made
Very smooth experience, pleasant waiting area, friendly professional staff.
Everything was as I expected, efficient and effective. I did not have to wait beyond my appointment time. The dentist and assistant were freindly and kind.
Everything went well, my dentist was excellent and it was a good appointment.
No waiting. Treatment was as I expected it to be. An efficient service
Efficient expert and friendly staff
Lovely staff, high standards in everything.
It was, always is, friendly, prompt, flexible and competent. Thank you.
the complete experience was faultless.
Already supplied in the questionnaire
Everything happened as it should. The only downside is your searching for praise via this survey. The onsite team all did their jobs well.
I have been a patient at St Annes for nearly 40 years and I have always been more than satisfied with my care
New dentist to me, was really clear about what was proposed and his recommendations. Good 'bedside manner' and I felt very comfortable
Everything ran smoothlyWell looked after
Professional, courteous, competent staff
It was everything I expected a private practice to be.....to put me FIRST
My dentist, Adam Cuthbertson, is a very competent and friendly dentist. He always explains in details the different options available and often hands me a mirror so that he can show exactly what's going to be done and why. He is friendly and courteous, as is all of the team at St Anne's Dental Clinic. By far the best dentist I have been to so far and I have been to quite a few, in the UK and abroad.
Adam and his dental nurse are calm and helpful during treatment.I am particularly pleased by the way that Adam keeps in touch to ensure that you are ok.
Explained fully options, what was going on, my wellbeing and quality of care
Excellent care and expertise
Always friendly and extremely helpful regarding my on going health
Dentist friendly, listened to concerns (of the moment i.e. not lying flat) and re state of my teeth. Gave options with costs.Took x-rays which I was able to see. Gave explanation.Good as it could be!
Very well explained, very little pain, very competent staff
Very friendly and courteous attention throughout. Skilled and professional treatment from dentist., who took a lot of time to save my tooth rather than extract it. I have a beautiful new crown when I might have been looking at a dental plate or beginning the process of getting an implant. Many thanks again Adam!
not much to add - have answered relevant questions.
Check up and cleaning done efficiently and politely.
Everyone is very understanding and caring, really do put the patient first, always allow time and I never feel rushed. Always made to feel at ease and thoroughly supported throughout the whole appointment. The service provided is excellent, they are an amazing team
Very friendly, knowledgeable and caring hygenist
Problem quickly identified, treatment required rapidly decided upon, appointment made and clinician came in on his day off. Treatment was quick, thorough, as comfortable as it could have been and virtually painless.
I was an emergency patient. All Staff were helpful and kind. The dentist was excellent and gave options. All round good experience. One doesn't say that too often!
Everyone is very helpful you are not rushed and they listen to you
Appointment was on time, very happy with all that was explained and carried out, very pleasant which is why I come to St. Anne's
Quick, friendly, professional and easy
Everything was explained clearly. I was given options and choices