Mia Kowal - Dentist
Lek Dent (Wroclaw) 2011
GDC NO. 255602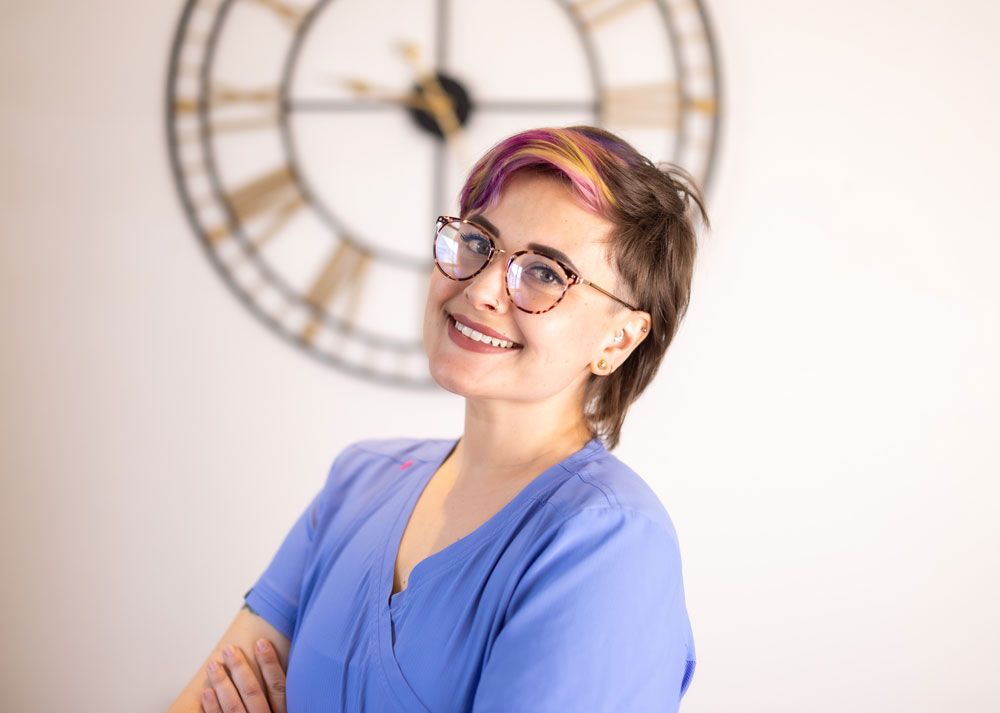 Mia (Marta) Kowal joined the practice in early 2022, after working in both private and NHS sectors in the UK and in Poland for over ten years.
Mia qualified from the university of Wroclaw, Poland, and with their mother, Dr Jolanta Kowal, developed a successful dental practice in their hometown, before relocating to the UK in 2015.
Mia is very interested in surgical aspects of dentistry, such as surgical extractions and implants, and in cosmetic dentistry. They are planning to train in adult orthodontics, and to deepen their knowledge in surgical procedures.
Their after-work hobbies include art (drawing and painting), creative writing, hiking with their dog, and running.